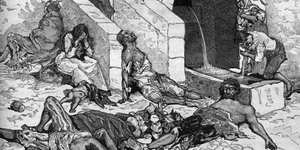 10 New Diseases for D&D. (Download)
I don't know if its an end of summer thing, but everyone in my house has been sick this week. I decided to bear homage to the piles of tissues, cups of tea and bottles of vitamins, by creating 10 new diseases for you to use in D&D. 
Some of my favorites are the giant dwarf, stones hunger, and the evil hand. You can download it right here and be sure to let me know which are your favorites!
See you next Friday and until then, may the dice be ever in your favor. 
Jason
Recommended Article: A Tale of 3 (Professional) Dungeon Masters
---